Since 1976, Druxy's has championed its traditional deli roots while continuing to offer customers fresh, nutritious food backed by warm and caring service. That same dedication to food quality and personal service is shared by our newest franchise offering, Williams Fresh Cafe.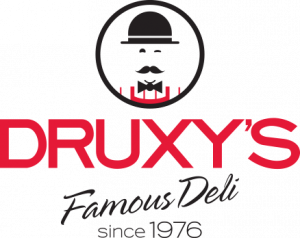 Druxy's takes pride in its traditional deli roots. We have built a well-known and well-loved brand with a tradition of excellence – that's what makes a Druxy's franchise a great investment.
We hold to the classic way of preparing our briskets and sliced meats. We see fun interaction with customers as key to building a lasting relationship. And, we take pride in the quality of our food and how we prepare it for every single order. But we are also searching for new, fresh, quality products to compliment our deli menu and to continue to meet the needs of today's customers.

"I've been a DRUXY'S deli owner for over 15 years. One thing that has always impressed me is the partnership not only with the Druxerman brothers but also with other DRUXY'S owners."
Ezio Melaragno,
Princess Margaret Cancer Centre, Toronto

"We take pride in delivering a special deli sandwich that you can't find in average sandwich shops. Our difference is in how we prepare the meats – pickled and spiced, sliced steaming hot in front of the customer for each sandwich. I always enjoy watching them take their first bites and seeing the reactions."
Arash Bahrami, 
29 Queen Street East, Toronto

"I looked at a few different food franchise options before choosing DRUXY'S. The combination of investment requirements, training and support, and time commitment convinced me that DRUXY'S was the right choice. Many years later, I'm still convinced."
Bashir Dhalwani,
Trillium Health Centre, Mississauga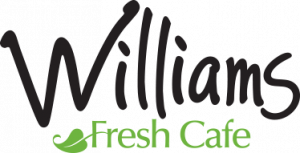 The Williams story begins in 1993, born as Williams Coffee Pub at its first location in Stratford, Ontario. Quickly making its mark as the home of quality food and beverages offering healthy choices served in and a relaxing atmosphere, Williams has grown to become a recognized and respected brand with over 25 locations across Ontario.
From the early riser looking for a specialty coffee or fresh baked good, to the business lunch crowd, to dinner and dessert groups, Williams is the ideal meeting place for any occasion. Our unique approach is our table service style combined with our delicious range of menu items designed to meet consumer needs at all day parts. That's what differentiates us in the fast casual category!

"It's easy to feel good about owning a Williams. You really are a part of the neighbourhood, getting to know the regulars and becoming their go-to place for great meals in a relaxed setting."
Cassian Joseph,
2454 Queen Street East, Brampton

"Williams has a strong coffee house heritage and that comes through in its staying power. While others have added coffee programs to their menus, our customers keep on coming back to enjoy the bold taste of our premium coffee and fresh and wholesome meals."
Mark Edmeades,
4500 King Street East, Kitchener

"When we heard that DRUXY'S bought Williams we weren't sure what that was going to mean. Now we know that means dedicated support, better supply management and an experienced team of professionals on the lookout for how to constantly improve."
Shawn Collee,
4025 Dorchester Road, Niagara Falls

Don't miss out on becoming part of a team of experienced restaurant entrepreneurs with two unique franchise brands stretching from Barrie to Niagara Falls to London, Ontario.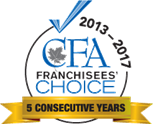 PART OF THE CANADIAN FRANCHISE COMMUNITY
As proud award-winning members of the Canadian Franchise Association, Druxy's supports and adheres to the CFA. We are a frequent speaker at CFA events and a Platinum sponsor of the Toronto Franchise Shows. See us there to find out why Druxy's has earned the prestigious Franchisee's Choice Designation every year since we first participated in this survey in 2013!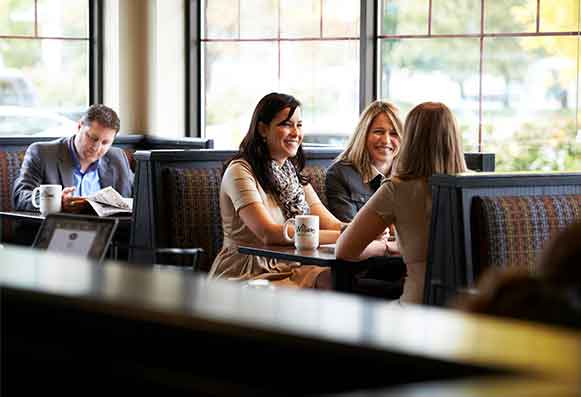 With a combined total of over 70 locations, Druxy's and Williams have joined forces to dominate the fast-casual food category within the Greater Golden Horseshoe. Each location is designed to be bright and cheery, focusing on our fresh product with displays of fresh food and pictures of our mouth-watering menu items.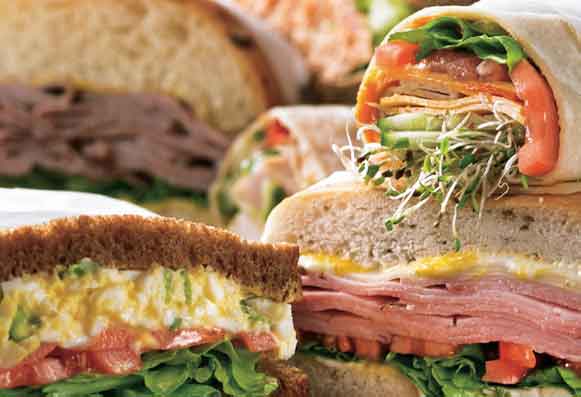 We are committed to serving fresh, healthy and nutritious food – you won't find a deep fryer in even one of our locations. In addition, we offer items to meet specific dietary restrictions including gluten-free breads, deli meats and cheeses, lactose-free dairy products, and vegetarian or vegan menu options. We also offer catering.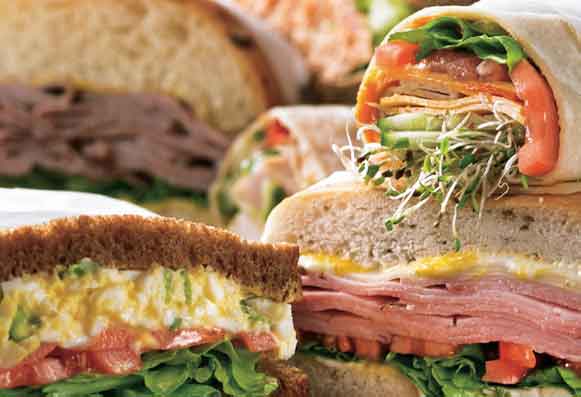 Service is always fun, friendly, fast and informative. When customers visit a Druxy's or Williams location they feel comfortable, as if being at home. Our staff treat them with care and respect to ensure that they receive exactly what they want and that they are aware of the options that will make their meal the best it can be.

When you join our team, your success is our success. We invest in you.
We want you to be able to run your deli or café location with confidence, so we give you hands on training at one of our existing stores. You also have access to training modules for you and your staff to study, and our field support team will assist you, sharing best practices, offering feedback and coaching you towards excellence.
CUSTOMER EXPERIENCE AUDITS
Want to know how your customers feel about their visit to your location? Your customers deserve the best, so we perform regular customer experience audits and encourage customers to fill out on-line surveys so you are able to find out exactly how your customers feel about their experience.
Druxy's Inc. is committed to providing a safe working environment, and our regular health and safety audits ensure standards are understood and met with pride by the entire Druxy's and Williams family.
Product knowledge is critical to your success. Through a centralized franchisee communication hub we provide you with the tools to become educated and both manage and market your location successfully.



Our team franchise-wide actively supports numerous charities each year with food donations, gift cards and auction items. No matter what the event or cause, we always want to be involved.
Since 1995 we have also had a special relationship with Camp Awakening, a camp for physically challenged children. Our campaigns promote and raise funds for the camp. Camp Awakening is relevant to our customers and our involvement makes a difference.
In addition to promoting healthy eating, we also actively support our customers' healthy lifestyles. Through Alpine Ontario and the many ski clubs across Southern Ontario, we support adult ski racing and House Leagues. We also maintain rewarding partnerships with Freestyle Ontario, Ski Telemark and Track 3, a non-profit charitable organization that teaches children and youth with disabilities to downhill ski and snowboard. All these programs foster fun competition among youth and adult ski athletes across Southern Ontario.

Please complete the following brief Franchise Inquiry, after which you will be forwarded to additional information on our franchise opportunity.