We are excited to announce that most of our delis are open to serve you our great deli food and coffee in the fashion you feel most comfortable with, dine-in, take-out, or home delivery. Please check the specific hours of your nearest deli at druxys.com.
We are fiercely Canadian, purchasing safely prepared Canadian made products. And, as a restaurant we follow the strict protocols dictated by Public Health.
Once inside our delis you will notice:
limited seating,
staff scurrying about ensuring tables and chairs, washrooms, door handles and all other contact surfaces are sanitized,
all food and beverages are served in disposable (and where available compostable) containers to ensure each meal is as contact free as possible,
home delivery is in safety sealed bags,
our menu has been simplified by Corporate Chef Cameron Bryce to ensure that you can be served the freshest food quickly and safely.
For home delivery or pick-up contact, the service you prefer, DoorDash, Ritual, Skip the Dishes or UberEats.
We look forward to serving you soon, whether for breakfast, lunch or a snack. Our great deli food will always hit the spot!
Meanwhile keep safe, be kind to others and thank you for doing your part!
Peter Druxerman,
VP Marketing,
DRUXY'S Famous Deli.

Chef Cameron has redesigned our menu to better accommodate ordering through online apps while being tasty and nutritious. We will accommodate allergy and food sensitivities.
Steaming hot, sliced to order.
Try our selection of classic
sandwiches, or opt for one of
our healthier sandwich choices.

Order fresh, delicious catering
Please any crowd with our legendary, delicious deli selections
and flexible catering menu options.

Freshly sliced, quality deli products — this has been the Druxy's Famous Deli tradition since 1976.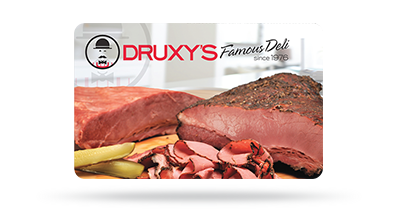 No need for cash — use your Druxy's card for your order at any Druxy's deli.

DRUXY'S catering has adapted to COVID-19 and is now prepared as individual bagged or boxed meals. Whether for Breakfast, Lunch, Dinner or a Snack there is a meal we can deliver to you.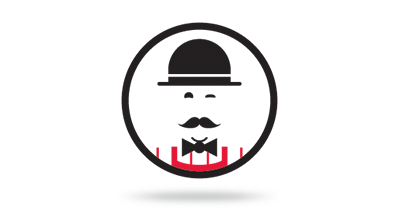 When you join our team, your success is our success. We invest in you.